.
Yesterday my wife decided to cook a simple dish for dinner – fried Rice vermicelli or better known as fried mee hoon (also known as mee boon in some part of the country). It is part of my "weight-reducing" strategy.
So, for the newbie who wanted to cook one but not sure how to do, let me share the know-how. Of course, you can always check on the net for details (Google search shows 32,600 records for "mee hoon" alone):-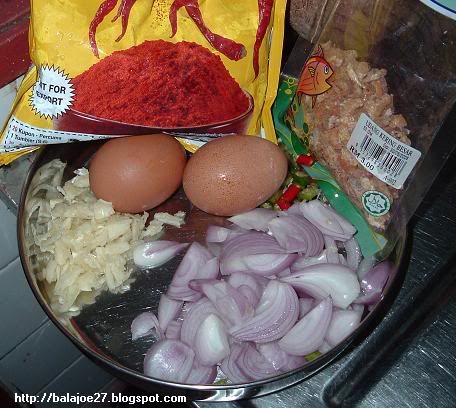 * The raw ingredients – onions, garlic, eggs, "udang kering" (a must!), chili powder and fresh chilies – all easy to get from the local sundry shop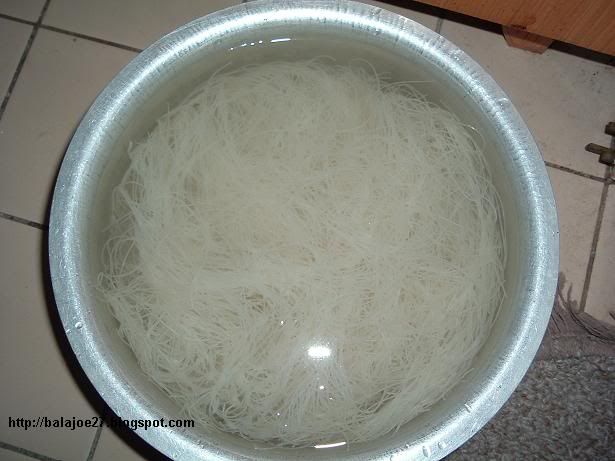 * Oh ya, don't forget, the mee hoon. Must be soaked in water before cooking
* Cook the raw ingredients first with a bit of oil and water and salt.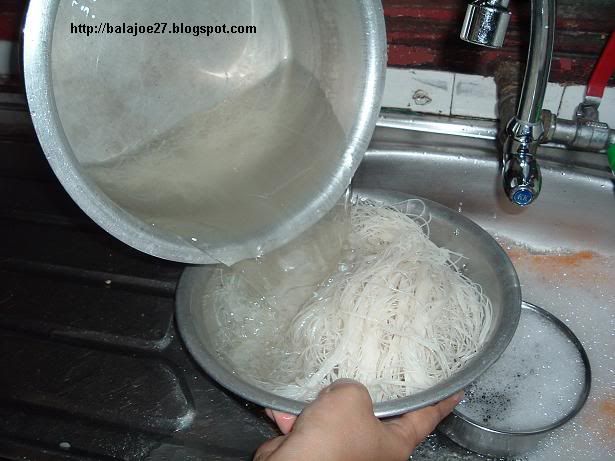 * Draw out the water unless you are thinking of doing mee hoon soup instead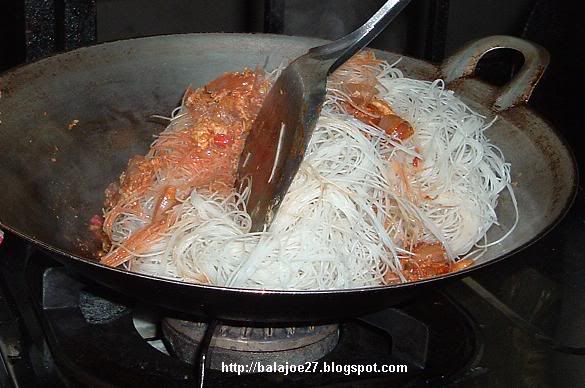 * Mix the mee hoon with the raw ingredients and stir it until well cooked (make sure you have a strong arm to do the stirring or else get your husband or boyfriend who is relaxing with his PC, as in my case, to do the stirring for you)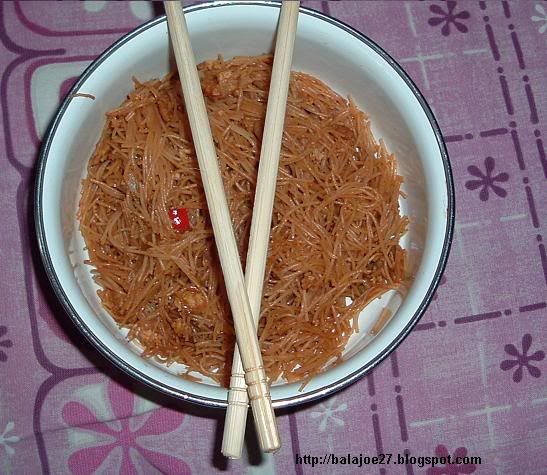 * Dinner all served! Smaller plate for me so that I would eat less at night. Sigh
No tags for this post.No tags for this post.