.
My colleague went back to his wife hometown last week in Sungkai (Perak) and had a big surprise of seeing a large wild boar at the back of the house. He managed to catch on camera a wild boar running from the back of the house and into the nearby jungle. It managed to jump the small stream with ease.
I remember eating wild boar meat a long time ago in Tanjung Malim but the animal is nowhere to be found nowadays. The animal is considered a delicacy especially in the East Malaysia among the natives and the Chinese.
.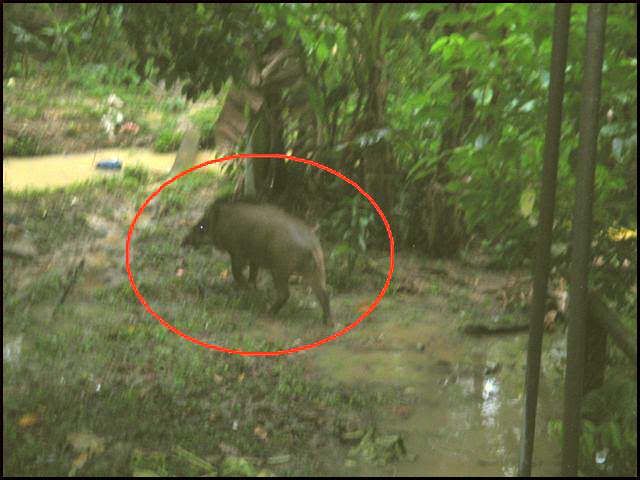 * Copyright @ Mohd Yusoff 2005
No tags for this post.No tags for this post.