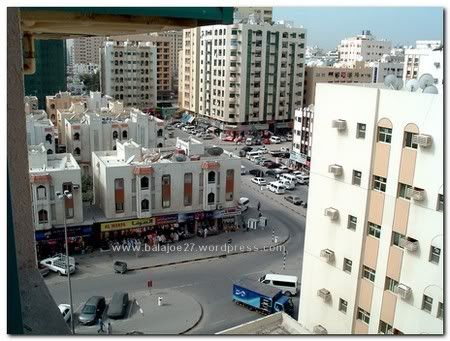 (A view from my home sweet home for the past 2 weeks)
Sometimes it is great to have something to do while waiting for the flight.
I am sitting down with a laptop on my laptop, currently surfing and updating my blog with a fast wireless internet connection in Dubai International Airport. I even managed to IM my colleagues who are working in Africa without any need to hook the laptop to any dial-up connection.
Whilst I am doing this, I am amused by a small biy who is giving his parents a hard time by running around the area, picking up rubbish from the floor and just now even tried to climb aboard a parked airport cart. It kind of reminds me of my son. 
Wireless should be extended to all areas in Malaysia…sometimes dreaming is good too.
Del.icio.us Tag: Blogsphere
No tags for this post.No tags for this post.