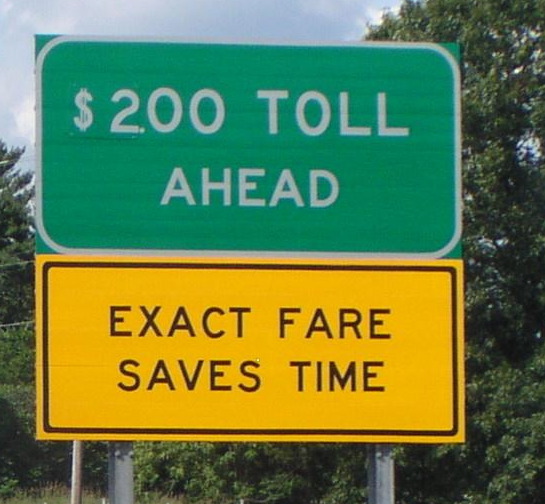 (Things to come at our toll plazas. Image source: http://www.teresco.org)
TheStar reported:-
Major highway operators in the country are expected to increase their toll charges either by 2011 or 2012.
Even when Samy Vellu was around to hide way the details, we all knew what was coming. That the Government had signed an unfair agreement with toll concessioners and thus when it comes to the toll prices, there is only one way for it – all the way up!
Kesas, which operates the Shah Alam Expressway, will raise its toll charges from RM2.20 for private cars to RM3 in 2012.
Hopefully by the 2012, we have sent the current Government into oblivion and a better and wise Government comes in power and fuck the agreement and the greedy entities behind it.
No tags for this post.No tags for this post.