Read the childhood series here
(The granddaddy of all radio and even entertainment devices – the one that ruled long before we had satellite TV and one good source for news)
I was watching TV a couple of nights ago when my wife asked me to "update" her MP3 files in her thumb drive. She heard her favourite song on my car MP3 player and she wanted the same for her car.
My son interjected and asked for a specific song from one of the latest Tamil movies. I was kind of speechless – it is kind of interesting how we have moved from radio station only to cassette to CDs to MP3 files these days.
Do you still remember the good old days when you had none of this and you had the good old radio (and that too with a handful of channels available)? I still remember the old radio in one of my relative's house and I still remember that it was still working and I still remember that there was no cassette player on that old radio.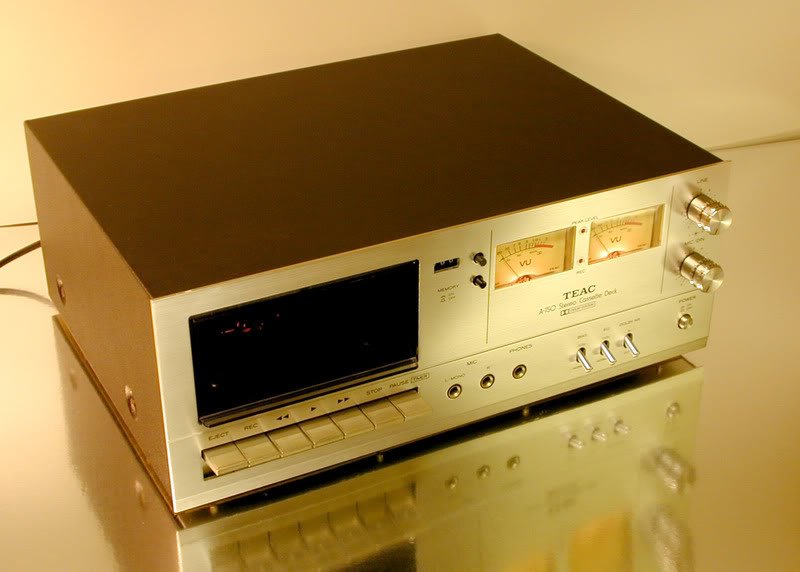 (Not the same model that we had in my grandma's house but something similar – it is a premium player. Just imagine 2 huge speakers sticking to this player and you get the idea)
The radio in my grandma's house was a bit more sophisticated. It only had one cassette player which also came with a radio receiver and something new called "Dolby NR" and it had several dials for bass, treble and balance.
For some kids like us, it was akin to driving a space ship. It had huge speakers and for long, it is only used when my uncles were around – it looked too complicated at first but soon we get to know how to work the player, we often use it to listen to music or the news on the radio.
And when we know that it can also record music from the radio, we hunted for old cassettes which were lying in the store-room and inside some of the drawers. We did not know back then but we did override a good number of ever-green and classical Tamil songs.
Its something we regret of doing now but back then, we did not have the cash to buy new empty cassettes and seeing all that cassettes collecting dust in the storeroom and lockers, we decided to reuse them to record songs from the radio.
Thankfully, none of it belonged to my uncles' favourite collection, otherwise, we would have been skinned alive.
Back then, we did not have THR Raaga or 20 plus radio stations but we had Radio FM Stereo (in addition to the sole Tamil radio channel) and in particular, it's "Pilihan Bersama" radio program (still remember it?).
It was my favourite because you get the best songs here and in FM stereo too (a rather new piece of technology back then). I recall recording the songs on the same cassettes several times over several nights – not all songs were played incomplete and marking initial "BRC" on the cover to mark those cassettes that I have recorded.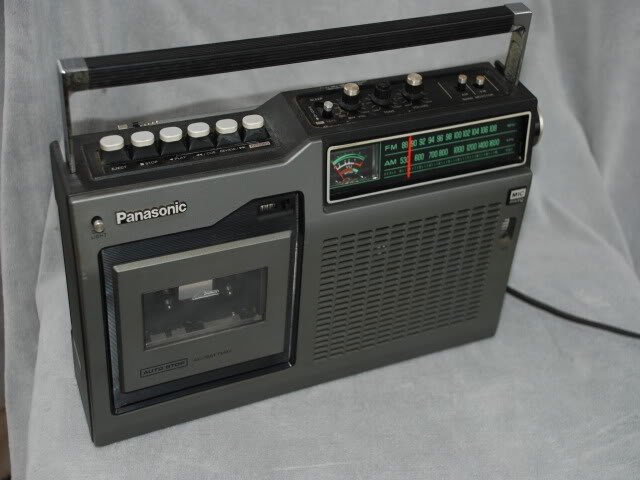 (Portable, low powered and often found in many of the kitchens – providing music and news for the ladies of the house. Low tech and cheap simple speaker – it is hardly the loud music machine one would expect it to be)
That is when I am at grandma's house. Back at home we only had a small cheap radio transistor which came with one cassette player (which we did not use much because we did not enough cassettes and also because the recordings were bad) and with one speaker.
But since we listened to the radio more, the cassette player was rarely used. That radio stayed with us for a couple of years until one day it simply went broke.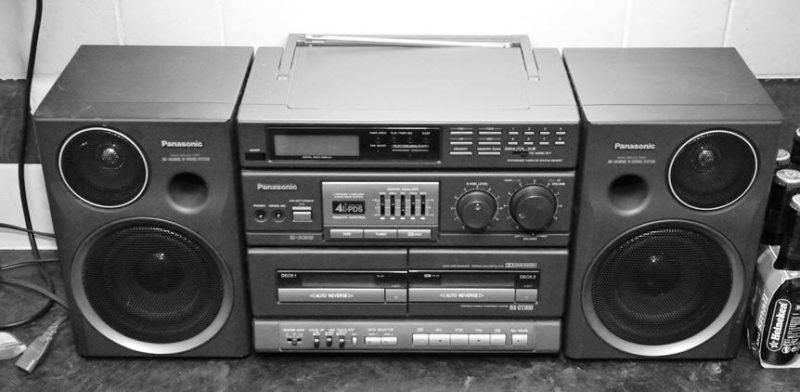 (The almost exact model that my Dad bought for the house with just a small difference – this model seems to have a couple of extra buttons and this time we had a real high tech machine with 2 cassette decks, removable speakers, separate bass booster, equalizers and digital radio station search)
It was time for another radio and by now, CD players were making the headlines and I knew that I had convinced my Dad to buy one with a CD player if he decides to replace the broken radio with a newer one.
I was away when my Dad went with my brother to buy a new radio so it was not a big surprise when they came back with a model that did not come with any CD player. Damn! That was my initial reaction – I guess our first encounter with a CD player had to wait for now (CDs back then were too expensive anyway).
It would have been perfect if my Dad had bought the one that came with a CD player as well but it was OK – this model was more than enough for us. Besides the model with CD player had a higher price tag.
But the new radio – a Panasonic came with 2 cassette players (which meant I can copy cassette from another with ease), equalizers, a whole load of automation and good 4 speakers. We really handled the radio with great care – it was new and we knew that my Dad paid for it in instalments and with a big hole in his pockets.
(Sony brand Walkmans was expensive but we always had cheaper alternatives and Aiwa brand was one of them and you can get from a range of the cheapest of all with a simple mechanism, low tech and all the way to expensive high tech models. You won't find Aiwa brand these days, it almost went bankrupt and was acquired by Sony in 2002)
In between, we were introduced to something called Walkman – at first, by borrowing from well-to-do relatives and later, by collecting money to buy one our own, I bought one – my first portable radio many years later.
It was an Aiwa brand and it was good and was helpful when I was doing my studies at home. My brother found a broken radio, took out it from the shell, found an old speaker and managed to get it to work and we often hear it late at night – in particular Casey Kasem's American's Top 40 and another (I can't recall the name) where the DJ reads listeners' personal problems and then provide the relevant advice.
One fine day, we got a call from our uncle – he said he had something for us and will be dropping by to pass it to us. It was a radio but there was a built-in CD player. Apparently his friend was moving out and decided to pass his radio to my uncle.
My uncle who already had a radio on his own decided to pass it to us. We were excited and immediately hooked up the radio and tested the CD player (the funny thing was we tried to do that at first without any CDs – it was dumb of us). So, after inspecting the player for some time, we decided that we need to have a CD to test and see if it is working or not.
We then decided to ride to Brickfields to the many music shops to go and buy a CD. At the shop, we realised that we are buying our own first CD – a minor history in the making – we were finally moving from cassettes to CDs – from analogue to digital. Out of the many hundred CDs in the music shop, we hunted for the one CD that we want to buy and bring back to test the player.
(I kind of miss them especially the premium TDK brand where the magnetic strip is in bluish in colour. The non-premium ones were brownish in colour and often reproduced low-quality sound)
We found a CD that contains the evergreen from the 70s – it was not cheap (it cost RM15) but thankfully we brought enough to buy it. We bought the CD and eagerly rushed back home to play the CD on the new player. It started to play but it was not long before it went dead.
A couple more experiments, cleaning of the lenses and even shifting the player to a different place but nothing worked. The player was busted and we had an expensive CD without a player to play it on. Sadly we went back to cassettes but we determined to buy a good CD player when time permits.
That time came, several years later when I started to work and slowly had enough to buy a proper player – Aiwa that had 3 CD decks and can even play VCDs. It was not long before we had mp3 files to share – at first to be burned into CD as an audio file and then later without any conversion to be played on mp3 player or car player or laptops by simply sticking a thumb drive on the USD port.
One thing we did not have in our "arsenal" all these years is a record player but I did encounter it only once and that too during a wedding. Someone had brought in the record player but did not have the right records but not for long. Someone dashed to his house and came back with a record which has a picture of a bald head on its cover.
(Image sources: www.alamodestuffblog.com, http://sarawakianaii.blogspot.com/, http://analogburners.com/, www.radiokmcity.cz, http://auldies.euweb.cz/ & www.audiokarma.org)