Whilst most of us think that African lives only on maze and corn (well I did once – watching too much of National Geography), you will be surprised how common some of the foods are in Ghana with Malaysia. When I was there for an assignment last year, we were living mostly of nasi goreng ("fried rice"), Chinese noodles and Indian tandori chicken.

Buffet lunch at the work place – finger licking good! Fried rice and salad is a must in every buffet


The fast food in Accra – Nandos, Pizza Inn and Chicken Inn – fried chicken, pizza and burger (3 main course for daily food intake)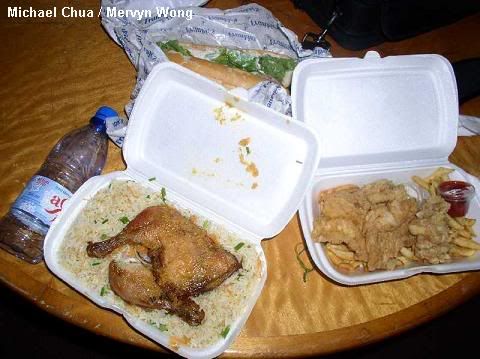 Tapau food – fried rice & fried chicken or fish & chips in very very large portions (sufficient for 3 people to eat). Each tapau cost about RM15.00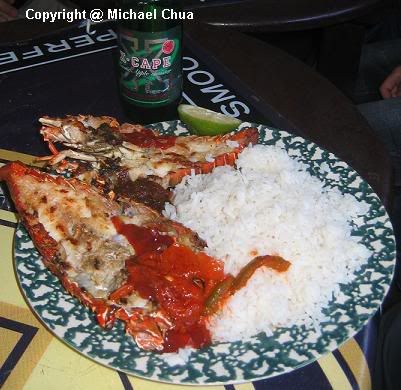 Lobster and plain rice with one of the local beers (beer + apple juice = very tasty) – about RM50.00

Ingredients for a small snack at the hotel room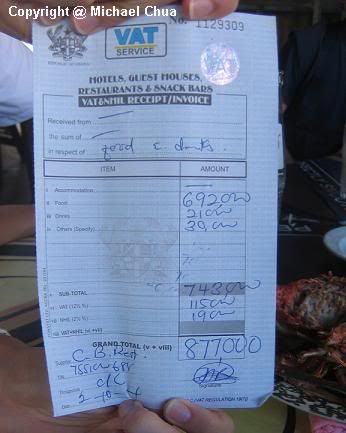 Food for 10 people = GHC877,000 = RM376.00! (way too expensive)
No tags for this post.No tags for this post.