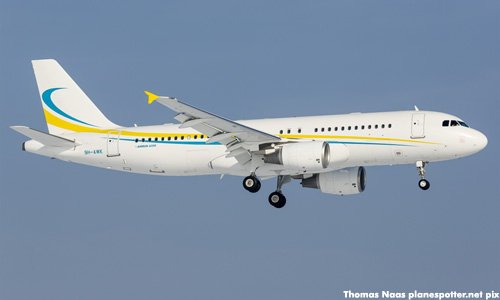 (New jet for PM in 2014? Is this part of the cost-cutting measures that Najib announced recently? It sure dwarfs the Penang CM's purchase of a 2012 Mercedes Benz for his official car. Image source: Malaysiakini)
Just a short (unstructured) one, I am still recovering from "last year"…
Well, I must say that it was depressing stepping into 2014 and I'm not even referring to the recent raids on Bible Society of Malaysia and the planned protest against the church. Haha, with the overgrowing protest against the Government on the recent price hikes, would this be "the issue" to divert the more pressing issues?
Having said that, I for one could not understand moving into 2014 why the Catholic Church would be stiff in insisting to use the word "Allah" in its publications and create unnecessary attention, tension and ahem, opportunity. Are they using the same formula used to justify the toll hike? Yes, I understand that it has been used in the past and people in East Malaysia are more familiar with the term but still, can't they do this rather quietly without the same word and undue publicity?
No, it was depressing because I spent the last few days of 2013 in bed, down with a high fever, a very bad cough and a running nose. My daughter had the same problem and she was cranky enough to drive us up the wall. She was, in fact, was on hyperdrive and she simply refused to take her medicines which made the recovery even slower.
My son, however, was spared from the same fate (thank God!) and was somehow cheerful-looking forward to the start of school (oh, by the way, school bus fare went up another RM5 for 2014 – an increase which I guess was cushioned by the fact that the school is quite near to the house. Pity those who are staying further from the school and have more than 1 school going kid).
It was also depressing to learn Michael Schumacher is in a coma – the retired seven-time F1 world champion slammed his head against a rock on Sunday while skiing in the French Alps. Damn, that is downright bad luck, don't you think? Of all the years behind a fast F1 car, he had to be seriously injured on skis.
This reminded me of someone who smoked cigarettes and drank alcohol rather heavily and was certain that he would die from cancer or a burned-out liver (pick one he always say), only to have slipped in the bathroom one fine morning and died from head injuries. Shit does happen. Let's just hope that Schumacher will display his trademark fighting skills and recover from this one as to how he has done many times during racing.
Next was the news on Illayaraaja – although the maestro was pushing his luck, somehow I knew that he could not make it in time for his concert in Malaysia. The man had a mild heart attack and was still recovering from the attack. It would have been too stressful for him to have pushed himself (and ignored his doctors) to be at the concert. But still, it would have been something if he had led the concert himself.
Let's see if there are any more depressing matters in 2014 before I sign off for this week?
Oh yes, despite waiting for the Android upgrade for my SP before the end of the year, Sony had announced that it is still working on it and promised that the update would be out soon. Damn indeed but at least that is better than nothing and I still have plenty of games to keep company when I was down with fever, cough and flu.
Time to re-look into my monthly budget and see if I can do some "magic" with all that price hike looming in the coming months…