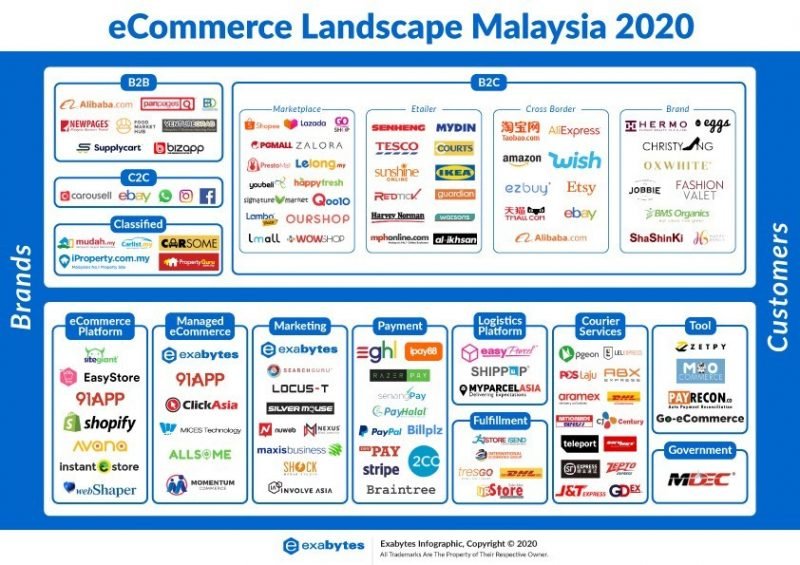 My first experience with online shopping dates back to the year 2013 with me purchasing cheap phone accessories from IPMart and this was way before online shopping was the norm. Back then shopping at Lazada or Shopee was something totally new and there were not many options available. Fast forward to 2021, it is a totally different story. Infographic source: Midec / Exabytes
Read These First:-
Online Shopping Experience
The COVID19 pandemic has truly changed the way we shop these days.
It becomes more urgent when we have a strict lockdown in place. We are truly blessed for a robust, good internet at home which allows us to work from home and also do our shopping right from our home and with a click of a mouse. These days, I would order most of my needs online namely because it is cheaper and safer.
Groceries and sundry items from Tesco Online & Aeon Online
Fresh vegetables, meat and fish (hand-picked, sliced and cut) from Groot Natural
Furniture (surprisingly really robust, cheap ones) from Ikea
Hot meals from Foodpanda & Grab Food (and all the fast-food franchises)
Books (heavily discounted, all year round) from BookXcess
All other things from Lazada & Shopee
And over the years, I had some hits and some misses when it comes to the items that I have bought online. The images on the e-store can be very misleading just like the beautiful photos of some hotel rooms which ends up as a different thing.
What looks nice can be ugly once you actually received it. I once bought a backpack that looked great on the website but when I got it, the garbage at my home had better quality than the item that I received. I immediately sent it back for a refund.
However, thankfully I had more hits than misses with my online shopping. I guess it is because I check the reviews and the seller's profile to make sure that they sell the right, high-quality items.
Starting from the earliest online shopping records in 2013, here are some of the best things that I had bought online and are still in use or providing the best quality and usefulness.
Image source: Xiaomi
Xiaomi Dash Camera
Product: Xiaomi Xiaoyi Yi Car Dash Driving Recorder Camera
Purchase Date: 4th April 2016
Price: RM336.90
Frankly speaking, I was one of the late ones who got a dashcam for the car and it was because really good dashcams those days was not cheap. There were cheap ones out there but learning my lessons from buying a digital camera many years ago, I decided to wait until I had enough cash and also the brand to be on sale.
The Xiaomi model that I bought is the Chinese version – the instruction and the menu were written in Chinese but it was easy to understand based on instructions online. The camera is still working till now despite it been attached to my windscreen for the last 5 years.
Image source: Dividon
Pineng Power Bank
Product: Pineng PN983s 10000mAH Lithium Polymer Slim PowerBank White
Purchase Date: 16th April 2016
Price: RM39.00
It did not occur to me to get a power bank until I was on an overseas assignment some years ago and I run out of power for my phone. I did not have my charger at hand and when the phone died, I missed some important calls. It took some time before I managed to power up.
So not wanting to make the same mistake, I bought myself this power bank via online shopping that has enough power to fast charge my phone twice over. I picked this Pineng brand in particular because of its quality and robustness. I am confident that it will not blow up but I still take the precaution not to expose it to the heat or direct sunlight.
It has the percentage indicator (another one that I use has 4 small lights) to indicate how much power it is still holding. I am still using this power bank although I noticed that the power storage capability had started to degrade slightly.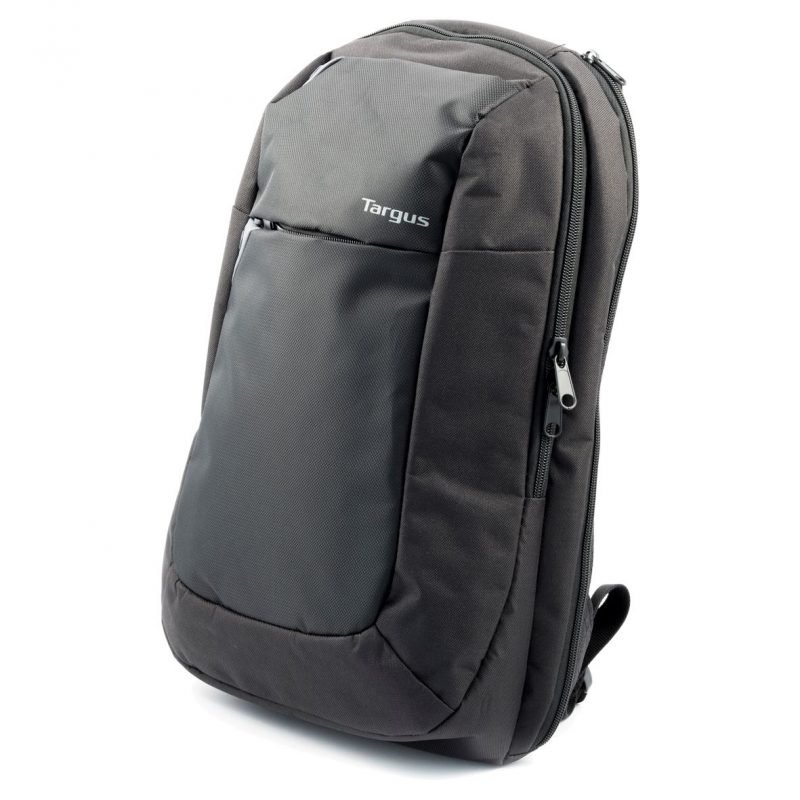 Image source: Targus
Targus Laptop Bag
Product: Targus Intellect 15.6 inch Laptop Backpack- Black (Capacity 16L)
Purchase Date: 23rd August 2016
Price: RM63.00
The original office laptop came with an ugly, impractical bag so I decided to go and get a proper backpack that I can easily wear on the back. Whenever on an overseas project, we actually do walk a lot from the workplace to our hotel.
A backpack is an ideal way to carry the laptop safe and yet without overburdening the back. Even since I bought the bag in 2016, it has travelled to many countries and is often in a rough environment. Only in my last assignment in Cambodia, it started to show its age and wear & tear – something that I easily fixed using my DIY needles and tread.
Image source: Toshiba Storage
Toshiba Canvio External HDD
Product: Toshiba Canvio Ready External Hard Drive 1TB Black
Purchase Date: 14th March 2017
Price: RM219.00
Given the number of files and backups for both work & personal matters that I need to bring over when I am travelling, I definitely need a large external hard drive so I started to check online.
This is the 4th external hard drive that I have – the other is a small 8 GB USB flash drive which is required for fast copying of files, 500 GB external hard drive which I keep for my 2nd backup of important files and finally a 2 TB hard drive monster which got corrupted (causing me to lose a large number of personal files, TV and movie files).
I spent a long time trying to salvage my 2 TB hard drive before giving it up and decided to get this 1 TB hard drive. I managed to salvage some of the important files namely precious photos from the corrupted hard drive and the remaining I got from backups that I made using writable CDs.
To be continued…