The next major item that I am planning to buy online is the US-made Fluval brand fish tank set that comes complete with a large 34 litres fish tank, 3 stage water filtration system and multi-colour 7500K LED lights for the living hall. Image source: Shopee
We will need to spend extra on the accessories namely the fine white sand, aquatic plants; lava rocks and of course fishes. We had 2 other aquariums at home before but it was not attractive as we did not add the right accessories and we had to throw them away after they had a crack.
Read these first:-
I will probably do one final post on the best items that I have bought online after this post. I do buy something almost every month especially it relates to DIY consumables and new tools. Sometimes it is on impulse when I see some interesting gadgets is on sale and priced dirt cheap.
So now the courier guy who usually drops the parcel of the items I bought online know where to place the parcel without us coming out to the porch.
Image source: Shopee
Washing Machine Tub Cleaner
Product: Korea Sandokkaebi Washing Machine Cleaner (450g) / Korea Washing Machine Tank Cleaner / Drum Cleaning Powder Detergent
Purchase Date: 31st October 2019
Price: RM15.50
The selling points online that captured my attention was this:-
Effectively removes unpleasant odour, germs, dirt, harmful fungus, allergens inside your washing machine
Improve the cleaning effect
Remove harmful germs that cause skin rash and pneumonia
Prolong the service life of washing machine
Made in Korea
This comes in a set of four 450 gram packs and it supposes to be made in Korea and the wordings on the pack were indeed Korean. The tub cleaner was purchased out of an emergency case. For the records, my home washing machine is quite old and already underwent one major repair once. And lately, we started to get this fibre dirt kind of substance sticking on the clothes that have been washed clean.
The funny thing is the washing machine looked clean even before cleaning powder was added to clean up the washing machine tub. This shows that there are a lot of areas hidden that needs cleaning.
I tried to manually clean it but the problem persisted. Before my HEO takes her parang, I decided to look for a solution online that had homemade solutions to proper cleaners. I opted for this cleaner from Korea based on their pricing and also the reviews left by the past purchasers.
You just need to pour the powder from one whole pack (it comes in four-packs) and let it soak with the maximum water for at least 2 hours to be really effective. You will see the clear water turning into murky, black dirty water and then just flush out after a full washing cycle. It took me several times to refill and flush before the water was crystal clear again.
Along with the dirty water, chunks of what seems to be a fibre that looks rubbery is formed and cleaned by hand. The end result is washing machine is much cleaner but then again, it may have been loosened some rubber somewhere inside as there was a leak at the back where the hoses are attached.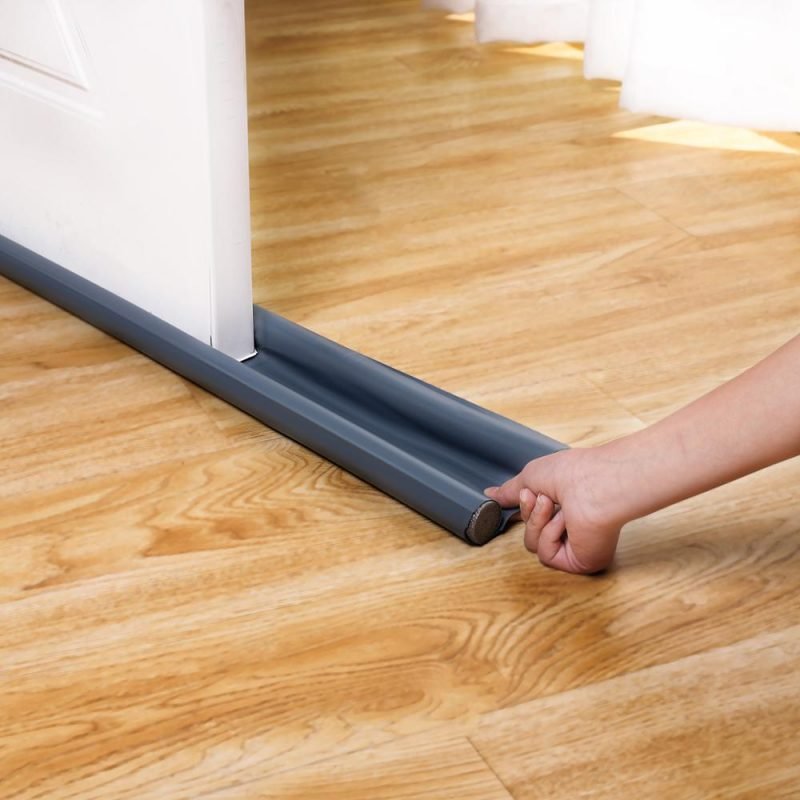 Image source: Goteborgsaventyrscenter
Under Door Draft Stopper
Product: Twin Draft Guard Energy Saving Under Door Draft Stopper
Purchase Date: 29th January 2020
Price: RM3.90
This solved one of the biggest problems that we used to have – preventing insects especially cockroaches from crawling from outside under the kitchen door. Before this, we used to just place old clothes under the door but somehow it is not effective against very determined insects.
However, with the under door stopper, it covers completely end to end and it is basically maintenance-free. However, cleaning the door stopper is rather easy and the covering cloth is fast to dry. The other purpose that one can use is that this stopper also reduces specks of dust from outside but it is not effective at home because we leave the main door (not the back door) opened most of the time.
There are two types of door stopper, one covered with cloth which is actually quality than the one exposed polystyrene type. One just needs to measure the length based on the door size and then cut accordingly so that it fits exactly. It rarely needs cleaning as it is waterproof even when it has rained heavily outside.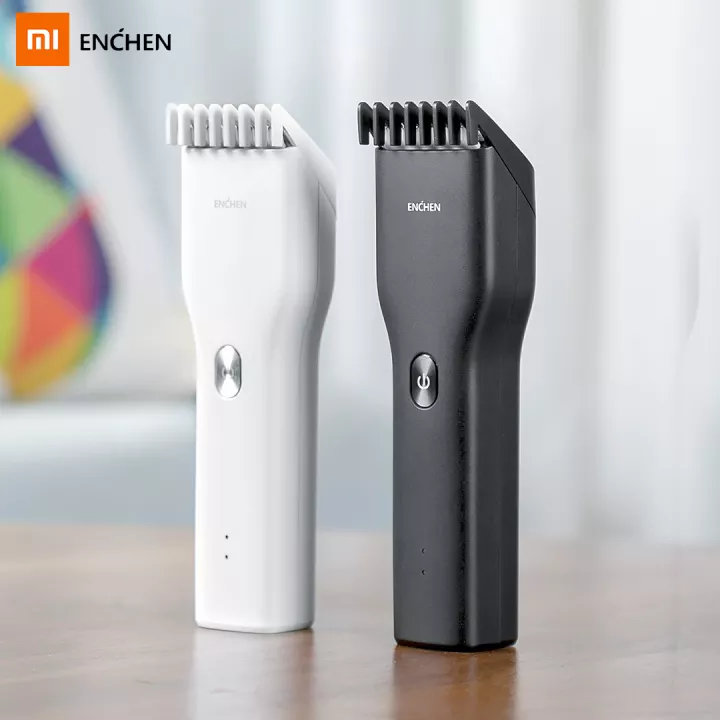 Image source: Lazada
Xiaomi Hair Clipper
Product: 2020 Xiaomi Mijia ENCHEN Boost Electric Hair Clipper Men Children Portable Portable Hair Clipper
Purchase Date: 18th June 2020
Price: RM39.00
This was purchased out of necessity as barbers and hair saloons were closed as part of the COVID19 lockdown. At first, we decided to wait out until the Government allowed barbers to open shop but as time passes by and our hairs were getting longer and longer, it was time to cut our hairs ourselves.
I checked a few models of trimmers online but this Xiaomi model was my pick for several reasons. Somehow trimmer in white simply looks attractive. Firstly the brand itself – Xiaomi which meant that it will have a better quality compared to other models. Secondly, it is easier to adjust the trim size without the need to change any parts. And finally, it is rechargeable using a standard USB cable and each of the full charges actually last quite long (a full charge is said to last 4 hours of usage).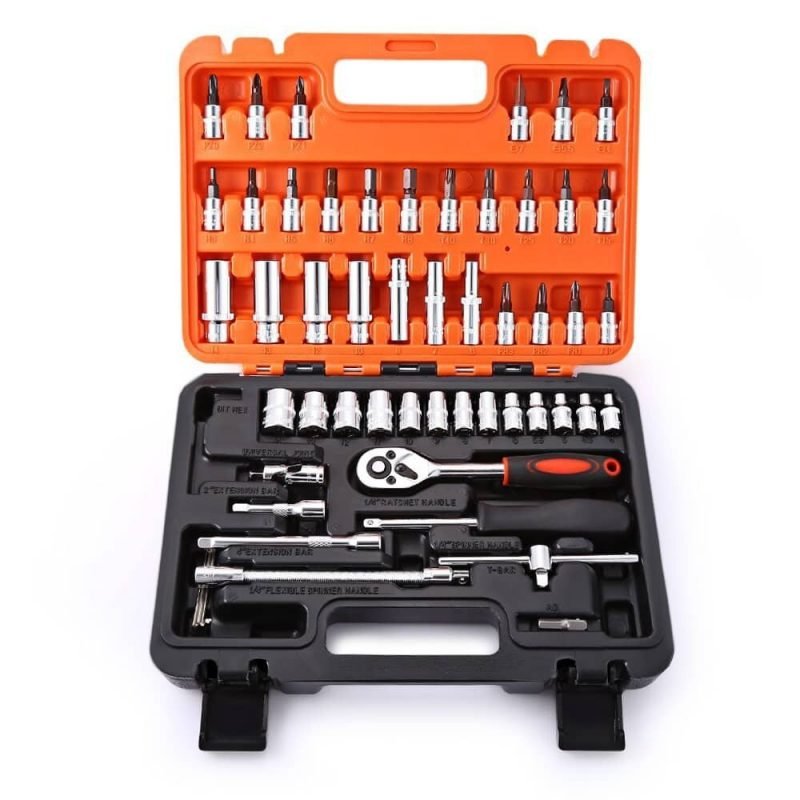 Image source: Shopee
Ratchet 53 Pieces Wrench Set
Product: SATAGOOD G-10025 53PCS ¼" Dr Socket Ratchet Wrench Set Repair Tool Kit
Purchase Date: 25th June 2020
Price: RM43.00
I have a good set of tools in my "doomsday" storeroom for most of the DIY and simple house and car repairs but none of it has been very helpful than this socket ratchet set. I have used it mostly for pipe repairs and replacements. Further its Philips type screw head is tough enough to loosen any tight, rusted screws and this had helped me to finish my DIY jobs. The best part of the set is that the individual tools can also be used with a drill.
This set comes with 53 pieces of items and it is itemised as follows (from the site):-
21x Bit Sockets: SL4, 5.5, 7; PH1, 2, 3; PZ1, 2, 3; HEX3, 4, 5, 6, 7, 8; T10, 15, 20, 25, 30, 40
13x 1/4″ DR Sockets: 4, 4.5, 5, 5.5, 6, 7, 8, 9, 10, 11, 12, 13, 14mm
7x 1/4″ DR Socket Wrench
3x Hex Key Wrenches: 1.5, 2.0, 2.5mm
1x 1/4″ DR Universal Joint
1x 1/4″ x 2″ Extension Bar
1x 1/4″ x 4″ Extension Bar
1x 1/4″ x 6″ Flexible Extension Bar
1x 1/4″ DR Sliding T Bar
1x 1/4″ Quick Ratchet Handle
1x 6″ Spinner Handle
1x Bit Adaptor
1x Storage Ultra Hard Case
To be continued in Part 4