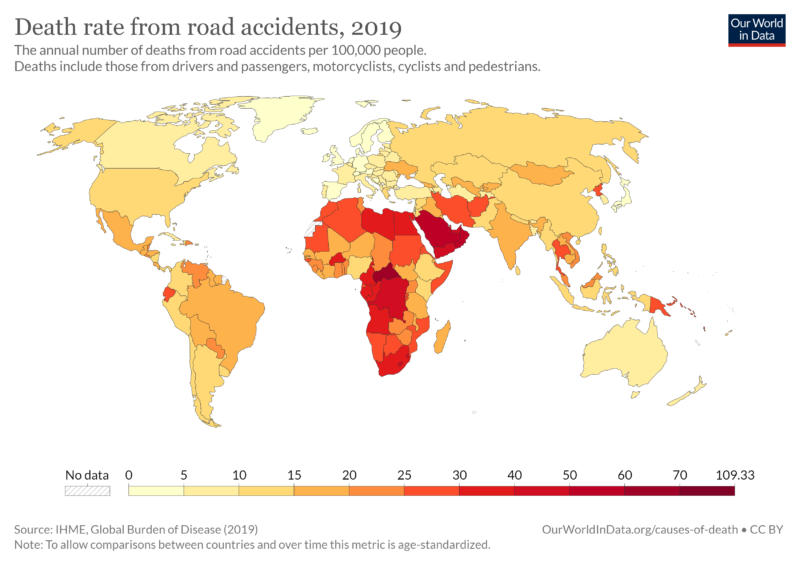 When one takes a look at the fatalities from road accidents across the world, Malaysia does not have a good record considering the numbers are higher than those developed countries namely the US and countries in Europe. Image source: Our World In Data.
On the other hand, Saudi Arabia has one of the good road infrastructures due to their petroleum money and yet they fare the worst when it comes to road accident fatalities. There is no correlation between the quality of roads and the number of road accidents.
Read More »Driving Skills 101: What Is The Correlation Between Accidents And Dangerous Roads?