(Day 4 in Dubai)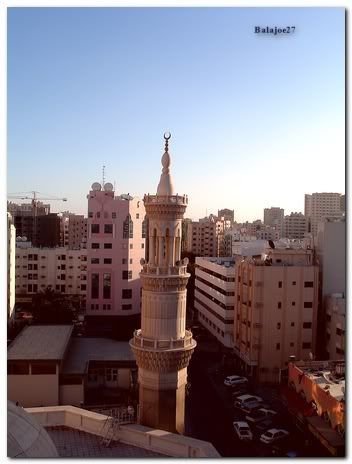 7 hours of flight from KL to Dubai was nothing compared to 5 days of not blogging.
The flight from KL was a scary one espcially during the take-off. We were having a thunderstorm as the plane was taxing on the runaway to take off but the loud laughing from a group of aged Americans from the back of the plane seem to ease away our worries.
When I arrived in Dubai at 5.30 in the morning, unlike the last time, the driver was waiting for me at the entrance. The trip from Dubai to Sharjah was a fast one – I must say that it was a wake up call (literally) for me when the driver was taking a tight corner at 120 km/h.
The internet still has not been fixed at the client's place but we have enough connectivity to check our mails and do a quick chatting on MSN but not enough to upload photos or download big files. So, blogging has been very, very, very slow. A trip to cyber cafe was helpful to a quick post like this one.
Having something to eat whilst we are here has changed too. My "exploring keen" colleagues have found a restaurant that serves Malaysian food. The owner was a cook in a 4 star hotel in Malaysia couple years ago and when he returned to Sharjah, he opened his own restaurant serving Indian, Thai and Malaysian food. So, when he heard that we were from Malaysia, he took the pleasure doing the cooking himself for us.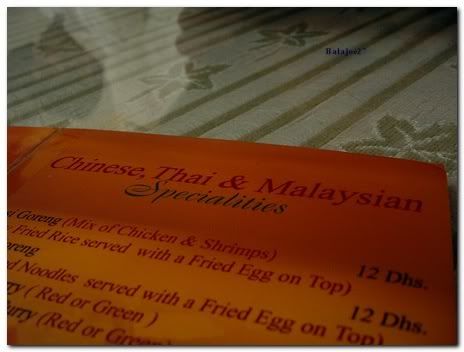 Malaysia Boleh!
I have plenty of photos taken in the last 4 days I am here…so not being able to upload them is "killing" me. I will be spending 48 days in Dubai for my assignment this time, 4 days have passed and another 44 days more to go.
One thing for sure, any post attacking the stupidity of some of our local politicians will be difficult to do as well. Not until, I can get some decent Internet connection here.
Blogging is going to hard.
No tags for this post.No tags for this post.