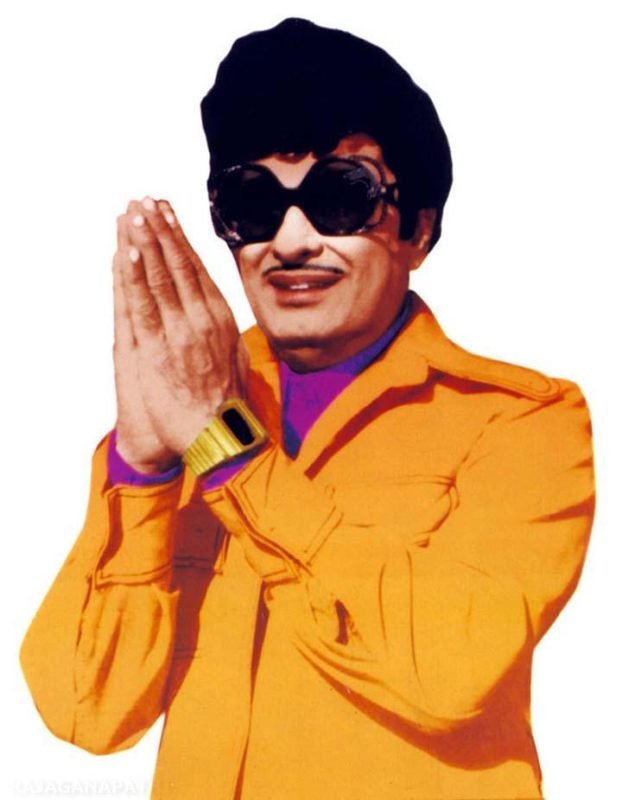 Back in the younger days, the 2 biggest heroes for me and my siblings were Kamalahasan and Rajinikanth but for our parents, it was MGR and Sivaji Ganesan. Image Source: http://digitalimagemakerworld.com/
MGR or his full name Maruthur Gopala Ramachandran was THE famous South Indian actor, filmmaker and politician who also served as the Chief Minister of Tamil Nadu between 1977 and 1987. He was also popularly known as "Makkal Thilagam" or People's King. He is always look colourful so much so when we wear something very colourful, others would tease us by saying we are wearing MGR colours.
MGR acted in some 133 movies from 1936 to 1978 and was a huge movie icon although I personally felt that Sivaji Ganesan was a better actor – someone who don't mind taking up negative roles and do a lot of experimentation. But it comes to the masses; it is MGR at the top.
And then of course, the unforgetful songs that MSV composed for these 2 heroes – both jam packed with meaningful lyrics by the great poet, Kannadasan.
So it is not a surprise to see die-hard fans like Manikkam from Colombo's Old Town Hall market at Pettah:-
Read here for the behind story of the taking the above video.