The legend SP Bala with the Maestro Illayarajaa and both have made some of the best classic, ever-green songs that is still popular in this millennium – the voice of my many favourite Tamil songs has passed away today. Image source: The Hindu
Singer-actor SP Balasubrahmanyam passed away on Friday following coronavirus complications. He was 74. SPB's son SP Charan told reporters at MGM Healthcare in Chennai, "SPB belongs to everyone. He will live on in his songs. My dad passed away at 1.04 pm.

A statement from the hospital read, "Thiru S P Balasubrahmanyam had been admitted at MGM Healthcare on August 5th and commenced on life support measures since August 14th for severe COVID-19 pneumonia.

He continued to be closely monitored by our multidisciplinary team in the critical care unit. He tested negative for COVID-19 on September 4th. In a further setback this morning, despite maximal life support measures and the best efforts of the clinical team, his condition deteriorated further and he suffered a cardio-respiratory arrest.

With profound grief, we regret to inform that he has passed away on September 25th at 13:04 Hours.

We express our heartfelt condolences to his family, friends, well-wishers and admirers at their loss during this time of anguish and sorrow."

(Source)
There are many videos of SP Bala in concerts, TV shows and interviews but this particular video of him meeting his die-hard fan who been blind shows how great this man really is.
It will be a big loss to the Indian cinema and even though SP Bala has not been actively singing in recent new movies, he has been the main voice of the 1980s and 1990s Tamil hit songs (the other is KJ Yesudas, Malaysian Vasudevan and Mano). He has also acted in a number of Tamil movies but one of the movies that have him in the lead is Keladi Kanmani.
This particular song from the movie has always been my favourite and I found it rather healing when I always felt down and sick. In total, it is reported that he has sung more than 40,000 songs and won six National Film Awards for Best Male Playback Singer.
He has also been awarded the titles of Padma Shri in 2001 and Padma Bhushan in 2011 by the Government of India.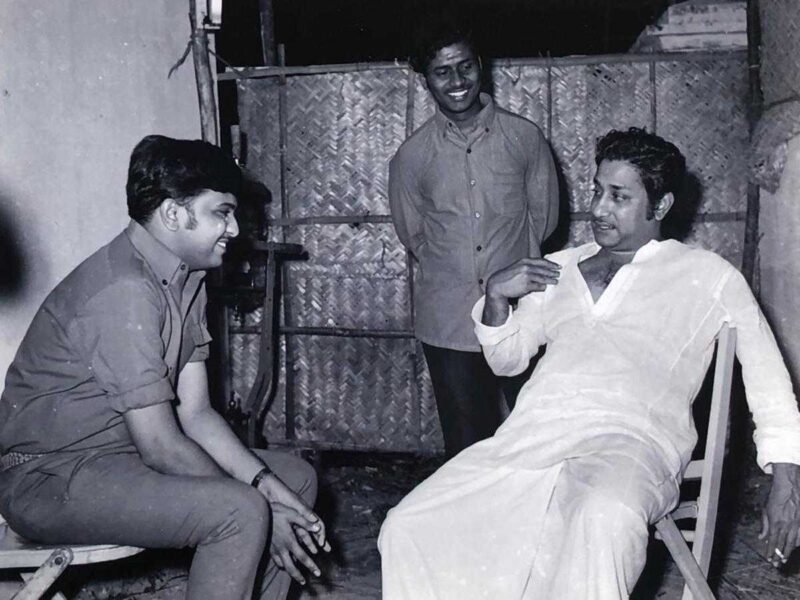 SPB has been singing since the 1960s and has sung for all the lead heroes of the cinema (including the late MGR) and here he is seen with another legend, the late Nadigan Thilagam Sivaji Ganesan. Image source: Times of India
SP Charan said that his father lives through his songs and that is true indeed.
SP Bala will be missed but not forgotten.