On this date, 30 years in November 1991, the movie starring Rajinikanth and Mammootty titled "Thalapathi" was released and it became one of the biggest blockbusters for Mani Ratnam who wrote and directed the movie. It is a cult movie and one of the three classic Mani Ratnam – the other 2 being Kamalahasan starring Nayakan and Mohan starring Mouna Ragam. Image source: Cinema Express.
Read these first:-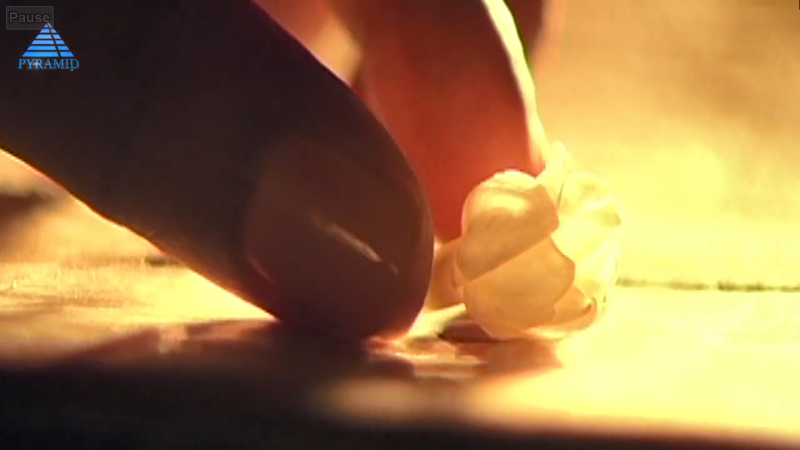 There are a lot of little scenes in Thalapathi that one needs to pay close attention and Santosh Sivan captures the moment brilliantly with the right background lighting and angle. In this scene, Suryaa finds out about his mother who still does not know about her long-lost son. He watches her from afar and notices a flower drop from her hair as she prays. He waits for her to leave and then slowly picks up the flower as this probably be the closest moment with his mother.
The premise
The core story of Thalapathi is not new as it is basically a modern rendition of the Mahabratha with the character of Rajanikanth taking over the role of Karna, Mammootty playing the role of Duryodhana, Shobana playing Draupadi, Sri Vidya playing Kunti and Arvind Swamy playing Arjuna. The famed Hindi actor, Amrish Puri (you may have recognised him from the 2nd Indiana Jones movie) indirectly played the role of Krishna.
The only thing, in Thalapathi, Karna does not die. This movie, unfortunately, marked the final movie where Mani Ratnam collaborated with maestro Ilaiyaraaja. Mani Ratnam's next movie, Roja saw the entry of the brilliant A.R. Rahman which saw a major change in the landscape of the Tamil movie score and music. Compared to all other movies that Rajinikanth acted in, Thalapathi was a different movie – it was emotional, strong and stresses true friendship. He sported a new hairstyle too.
.
This is an excellent analysis by Kishor of Moving Images on a scene from Thalapathi on how excellent screenwriting and cinematography take the scene to the next level.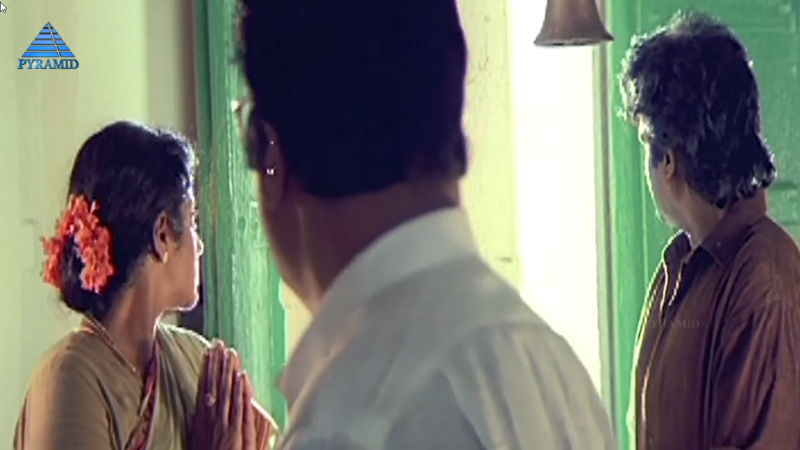 Interesting how Mani Ratnam captures the moment in Thalapathi when the train sounds its horn in the background and both the mother who had lost her son when she was young and the son who did not know that he is standing next to his long-lost mother turns around and recall the painful moment of their lives. In between, stands the husband who knows the truth and yet is unable to tell both of them.
The Story of Thalapathi
From Wikipedia:-
On the day of the Bhogi festival, fourteen-year-old Kalyani gives birth to a boy alone and, fearing societal backlash and incapacity, abandons him inside a moving goods train. A slum dweller finds the baby, takes him home, names him Surya and raises him. The child grows up to be intolerant of injustice, especially to the poor, and wonders why his biological mother abandoned him. The only item from his mother is the yellow shawl in which she had placed him.
Devaraj, a powerful don who is kind but feared by most, fights injustice with violence. Surya attacks and kills Ramana, an auxiliary of Devaraj. Surya is arrested for murder, but Devaraj bails him out after perceiving Ramana's felony and realising Surya's cause was genuine. Surya and Devaraj, who share an ideology, come to understand each other. Devaraj declares Surya his "Thalapathi" (commander) and best friend.
Arjun, the city's new district collector, wants to lawfully end violence. He is the second son of Kalyani, who is now a doctor. After abandoning Surya, her firstborn, she married Krishnamoorthy. Kalyani never told Arjun of the ordeal she faced as a teenager but is constantly grieved by thoughts of her long-lost firstborn. Meanwhile, Surya is courted by a Brahmin girl Subbulaxmi, who is smitten with his transparent nature.
Surya's appraisal to Devaraj leads local people in the locality to respect them both. They continue objecting to societal incongruities. While Devaraj leads Surya to help curb unlawful discrepancies, Subbulaxmi despises Surya's use of violence and tries to persuade him against it. Devaraj tries to form a relationship between Subbulaxmi and Surya but Subbulaxmi's orthodox father objects and arranges her marriage to Arjun.
Arjun, in his fight against organised crime, unsuccessfully targets Devaraj and Surya. Meanwhile, Padma, Ramana's widow, makes Surya feel guilty for killing Ramana. Devaraj, understanding Padma's pain, shelters her and her child. Padma, however, confesses she is constantly troubled by the dishonourable men surrounding her. Devaraj, considering Padma and her daughter's safety and Surya's future, asks them to marry each other. Guilt-ridden, Surya marries Padma and eventually wins her child's affection.
Later, at a medical camp, Kalyani meets Padma and her daughter, along with the shawl in which she wrapped Surya. After asking about the day he was found, Kalanyi and Krishnamoorthy discover Surya is Kalyani's long-lost son during a suspect identification. Krishnamoorthy secretly meets Surya and reveals the truth of his origin to him. Surya asks Krishnamoorthy to promise not to let his mother know of Surya's identity because it would hurt her to know her son has grown to be a vigilante. Kalyani eventually finds Surya and meets him. Surya vows not to harm Arjun for her sake.
The long-standing feud between Devaraj and his main rival Kalivardhan makes Surya tell Devaraj, who learns of his meeting with his stepfather and mother the truth about his family. Devaraj is pleased to know that, despite Arjun being Suya's half-brother, Surya still sides with him, thus valuing their friendship over family. Because of this, Devaraj decides to surrender.
Devaraj and Surya meet Arjun, who now knows Surya is his own half-brother. Suddenly, Kalivardhan's henchmen open fire and Devaraj is killed. Enraged, Surya murders Kalivardhan and his henchmen, and surrenders to the police but is released due to lack of evidence. Arjun is later transferred to another city with Subbulaxmi while Kalyani stays with Surya.
The sun plays an important part in Thalapathi – after all, the name Surya means the sun. Mani Ratnam set the pace and Santosh Sivan who handled the camera picked the settings very well. And to add to the moment, maestro Ilayaraaja adds his charm with one of the most beautiful music in the background.
The Musical Score
I remember the late SP Bala in a concert talking about the composition and the orchestration of the song Sundari Kannal for Thalapathi.
The recording for music was done in Mumbai and Illayaraaja used musicians from RD Burman's orchestra. After the music for the song was recorded, the musicians got upset and told off S.P Bala to tell the maestro not to do any music for the Hindi films basically because the music was extremely good and worried that maestro Illayaraaja will conquer Bollywood.
The song and the background music in Thalapathi are probably in my option is one of Maestro's best works and often it is the case with all Mani Ratnam's movies and I think it has to do with having the right combination of the right composition, story and the camera shot. For the songs for Thalapathi's Tamil version, the lyrics were written by the late poet, Valli.
.
This is a newer rendition of the Rakkamma Kaiya Thattu by the very talented Lydian, Amirthavarshini and Varshan.
More than 1,000 songs from various countries were nominated in a poll conducted by BBC through an online voting system to choose the ten most popular songs of all time worldwide in 2002 and "Rakkamma Kaiya Thattu" was leading the poll for a brief period leaving behind other popular songs such as Yesterday, Bohemian Rhapsody and Stairway to Heaven. After leading the poll for some time, the song was named the fourth most popular.
.
Illayaraaja's haunting music is one of the best with the great scene well captured for Thalapathi. The sunset in the background fills the sorrow that Surya feels when he had to turn down the love of his life. For him, Devaraj's friendship is far more important than romance, in fact, it is more important than his life.
.
Rajinikanth's charm – this scene where Surya (Rajinikanth) explains to the daughter of the man he had killed why he is an orphan and how he now found his mother now who had thrown him away when he was just a baby is so natural. The same happens when he finds out who is his actual mother and sees her for the first time in the temple. This is one of the beautiful, moving scenes that are well-acted, and well-coordinated by Rajinikanth and Mani Ratnam.
This very scene was parodied rather well in Thamizh Padam with a different twist and it was funny to the core. However, the scene here is when Surya's soon to be his best friend makes his entry as a ruthless mafia boss but soon get charmed by Surya.
A Note On Mani Ratnam
Mani Ratnam is a brilliant writer and director and has come up with some very engaging, award-winning movies.
However one needs to look at his movies in 2 different phases – one that he did in the 1980s and early 1990s with Maestro Illayaraaja – Mohan starring Idaya Kovil and Mouna Ragam, Karthik & Prabhu starring Agni Natchathiram, Kamalahasan starring Nayagan and this Rajinikanth starring Thalapathi. His movies during this era are more personal, straight forward and somehow dark.
But after he started working with AR Rahman, the pace and storyline of his movies changed. Perhaps he wanted to try something new – there is a serious and important public message related to religion, classes, caste, rebellion and crime that he infuses in every movie.
For example, in Roja, the main character is kidnapped by a Kashmir Pakistan-trained terrorist whilst in Dil Se, the main character falls in love with Kashmir Pakistan-trained terrorist. In Bombay, it is about the forbidden love between a Hindu and a Muslim. Unlike the movies in the 1980s and early 1990s, the new movies thereafter do take time and several runs before one understands the storyline and the core message behind it.
This is why Thalapathi is an important movie – it marked the last of the easy-going blockbuster from Mani Ratnam where the storyline is straightforward so one gets the message immediately and then spends the time basically savouring the beautiful cinematography, the haunting background score and of course, the passionate acting by all who played the key roles.
Summary
The 3 main Tamil movies in my "must-have" collection are Mani Ratnam's Nayakan, Mouna Ragam and Thalapathi and for good reasons. All these movies have a strong storyline, background music and quality directorship. And despite 30 years having passed by, these cult blockbusters like Thalapathi are still widely watchable and one can certainly appreciate and understand the genius of these talented moviemakers.
Thalapathi is a blockbuster inspired by an ancient tale and yet found modern glitter due to all components of a good movie coming into place.