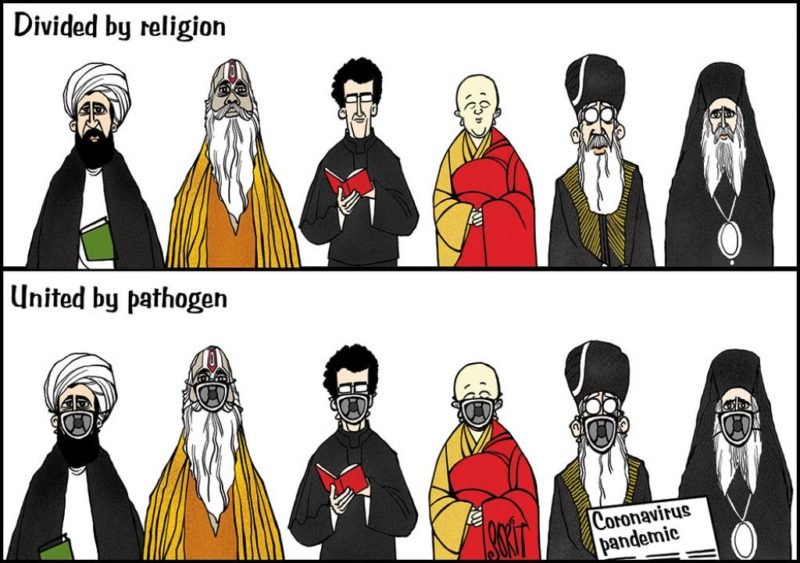 We are indeed living in a new era where we saw medical science becoming the forefront of helping millions of people around the world to be tested, contain & recover from a deadly virus outbreak although unfortunately as to todate 89,900 people have died from the coronavirus.
On the other hand, stupidity & religion has caused so much mess & a surge of new infections in many countries in the last 2 months. Cartoon source: DowntoEarth.Org
Read More »Lockdown in Malaysia 2020: Day 24 – Have We Tested Enough People For Coronavirus?