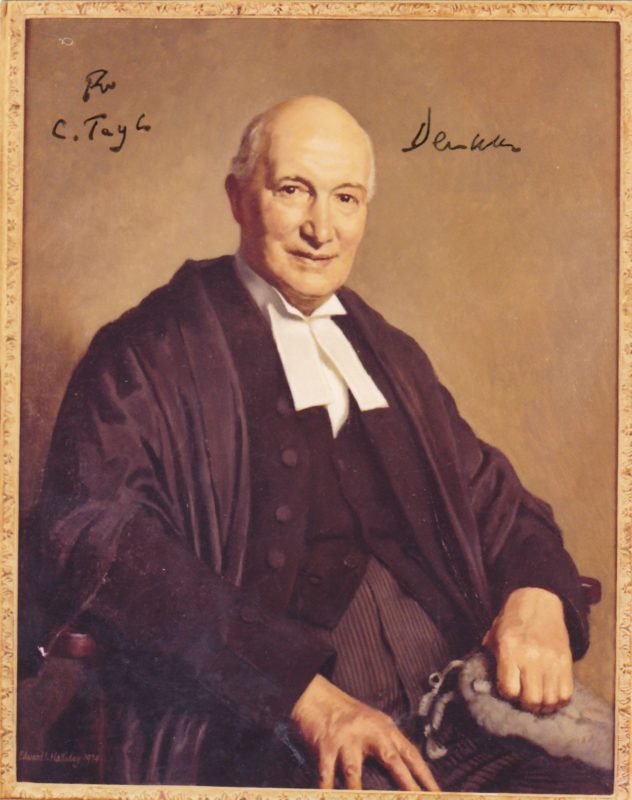 (When I was at law school, we learned about Lord Denning who was the maverick Court of Appeal judge who is ahead of his time and controversial too. He has often championed the rights of the weak, oppressed and the poor. Image source: Pinterest)
Disclaimer – this is a satire and it is not meant to undermine any lawyers or serious law students out there! It is also not meant to trivialise the effort of being a law students till called up by the bar as a qualified lawyer.
Let's admit it…not all of us is a lawyer or law student.
However, there are times when we want to talk as if we have a Bachelor of Law in our pockets. Moreover when we are in heat of an argument with the salesgirl on how the "law" prohibits high prices (during a mega sale) and you want to "sue" the shop.
Or when we are discussing the new laws passed by the Parliament which is on the newspaper front pages for the last 1 week. Sometimes, we just want to impress our friends during a "teh-tarik" session.
Don't worry, as a corporate lawyer myself, and inspired by Simon's Smart Answers to Difficult Questions!, I have some tips which you may want to use during your conversations.
Imagine you are at a party and somehow ended up in a group discussing seriously of an issue. You listen to the discussion very interestingly and before you know it, everyone turns around and look at you. Obviously, they are waiting for your answer or your take on the matter.
When it is your turn after the last person had finished his sentence on an issue, you reply:-
1. "And your point is?" (and wait for the response)

2. "I don't see it that way…." (continue with the rest of the replies below)

3. "It depends on your definition of…" (give your opinion on "both side of the coin", you can never go wrong)

4. "It is possible under equity law…" (without explaining why it is possible. Your friends will spend the time figuring out what is equity law)

5. "If it is under the UK law, then is a different story…" (since your friends may never know what is the actual UK law and you can make an imaginary law, you can never go wrong)

6. "You know what, Lord Denning in the UK Court of Appeal said the exact same thing…" (unless your friend is a REAL lawyer or a REAL law student, your friend may never know who is Lord Denning [who is a REAL person by the way])

7. "Actually the AG (Attorney General in case people ask you) is reviewing the statute…" (yes, use legal jargon word like "statute" instead of layman's word "law". You may add some Latin words here and there like "pari passu", "habeas corpus", "in absentia", "locus standi" and bluff on their meaning)

8. "Legal opinion is currently divided over this matter…" (once again, give your opinion on "both side of the coin", you can never go wrong)

9. "Yes, I read about in the Act and lets put it this way, the Section can be interpreted in either ways…" (once again for the 2nd time, give your opinion on "both side of the coin", you can never go wrong)

10. "I spoke to my lawyer friend and we kind of argued on the matter last night and what he saying is that ….and what I am saying is that…" (once again for the 3rd time, give your opinion on "both side of the coin", you can never go wrong)
You will note from the above that being a lawyer or law student means you really need not have the real answer.
And oh yes, drop the word "lah" if you really want to impress.